The Farm
Our brewery Beerfarm was born in 2015, when five misfits stumbled upon a little slice of heaven in Metricup, Western Australia. Once an old dairy farm, they converted the hay shed into a tavern, built a brewery in the round house and created a name for both a destination and a brewery that would serve straight up beer.
Extra Special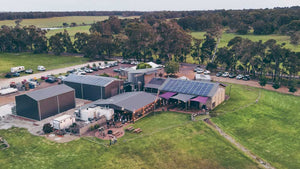 Farm Gift Vouchers
Treat someone you love to some food and booze fresh from the farm with our Farm Gift Voucher, your one stop shop for your next in-venue exbeerience.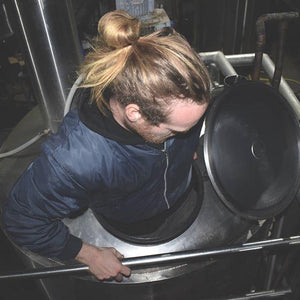 Brewery Tours for 2
Know someone that loves Beerfarm? This voucher will give 2 people a guided tour of our brewery as we spill the beans on how we brew our beer and cider.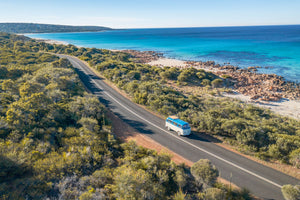 Margaret River Region Drive Trails
Created for the naturally adventurous, this curated collection of five coastal and country trails will take you on a journey through wild places...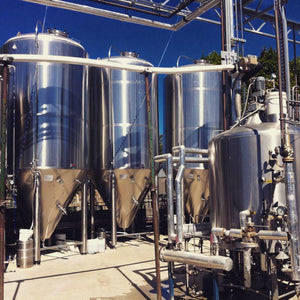 Our Story
With the South West being so dense with farmlands and the brewery being smack bang in the middle of some of the region's best agriculture, 'The Beer Farm' was born because, well. It was exactly that! There were no doors, no roof and there was more dirt than grass. It was all hands on deck for George Scott, Ian Atkins, Craig Thommo, Ben Joseph and Josh Thomas who took turns in bartending, managing the venue, cooking the food and delivering it to the tables, all in a day's work.
Learn more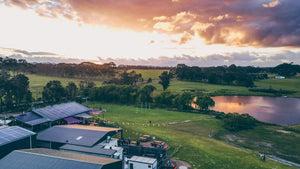 The Farm Today
Beerfarm now has over 90 staff employed in any given season, with a mass of locals, families and beer lovers alike coming through the doors from Monday through to Sunday.
The days of our goofy food truck are well and truly gone, with Head Chef Hayden Vink bringing his diverse culinary background, which includes a penchant for smoked dishes and a passion for flavours from around the world to our table.
With a second venue in the making, we're driven to learn and progress as a team, continue doing things a little left of centre and making sure to have fun along the way. 
Our region The Wadandi Boodja (South West) region is our home, filled with some of the best breweries, wineries and local producers in the country. We're surrounded by beautiful beaches, surf breaks, vineyards, caves and forests, with our own brewery located on 160 acres of rolling green farmlands roamed by our herd of Black Angus Cattle.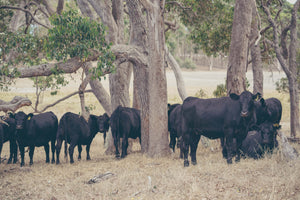 Farm To Plate Philosophy
Our herd of Black Angus Cattle spend their days grazing and tucking into the spent grain leftover from the brew, which is packed with nutrients. We know what they're fed, where they roam, and have a very clear insight into a supply chain that has minimal impact on the animal.
Once at weight, our cattle are sent to the abattoir and then to Bullsbrook Gourmet Butchers, where the meat is aged. The larger cuts are sent to the farm and utilised across our menus, with any trim and secondary cuts used by our butcher for small goods.
Contact us
Want to know more about Beerfarm, need more info about bookings or events, or just want to say hello?